CNC BENDING PRESS MACHINE
Permanent Metal Sheets Bending
CNC bending machine or a press brake is a machine pressing tool for permanent bending of metal sheets to a required size and shape. It is currently the most  modern and highly reliable technology of spatial bending of materials. Our company uses an ERMAKSAN premium press brake. Thanks to the technology of press brakes, we are able to make a wide range of spatial 3D objects out of a single piece of metal sheet according to an individually required size and shape.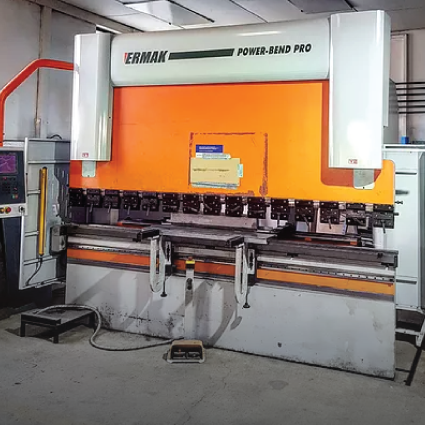 We Can Meet Your Needs and Ideas

We can bend all sorts of complex bends with the minimum of cost and time. Only the client´s ingenuity and the ability of our technician become the limits. We are able to provide you with products with a maximum width of 3000mm and a maximum material thickness of 6mm. Should you be interested in CNC bending according to your own specified parameters, do not hesitate to contact us.