CNC BENDING PRESS MACHINE
Permanent sheet metal bending
CNC bending machine or press brake is a machine pressing tool for bending sheet and plate material. It forms predetermined bends by clamping the workpiece between a matching punch and die. It is a technology used for permanent bending to an individual size and shape which can create 3D objekts from sheets. Curently the most modern and most reliable technology. We uses a top press brake machine from the ERMAKSAN company.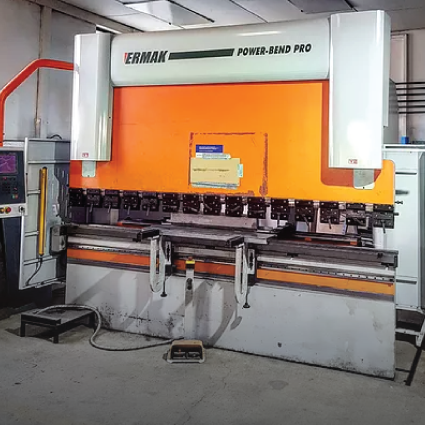 Exactly according to your ideas
We can provide all sorts of complex bends with a minimum of time. The only limit is the imagination of the customer and the ability of our technican. If you are interested in CNC bending according to the specified parameters, do not hasitate to contact us.