Laser cut
We provide laser cutting using our own CNC laser machine from a high-quality Vanad company. This process works with a laser beam that cuts materials exactly as we want with millimeter accuracy. This method of material cutting is one of the most efficient technologies used nowadays. This technology is extremely accurate, fast and very effective compared to the other mathods. We can cut materials up to 10mm thick.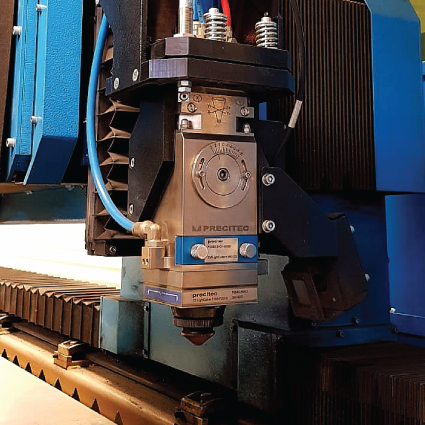 What we can laser cut
Our company is focused on cutting in different types of metal production such as furniture design, shop equipment (clothes racks) and also in industrial production. It is possible to cut various types of materials from steel parts to stainless and aluminium. We are able to provide you with final product exactly according to your ideas. Whether it is custom or seriál production. We provide drawing documentation, materials and colour just as you want. This is the main reasons why our production is maximally fast and reliable.