Final powder coating touch
Our company has its own powder coating systém, which ensures the final surface treatment of products. The proces of powder coating is generally easy and fast thanks to profesional-quality tools. The tools have quick color changing system so we can paint more colours in one day. We use two types of systems – TRIBO and STATIC.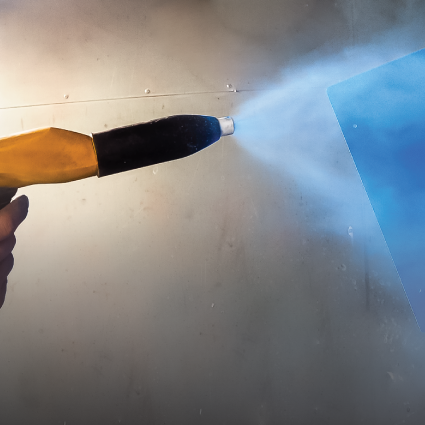 Lots of patterns and colors
We use a huge range of powder paints. You can also choose from many different surfaces, shades and textures. We will be happy to help you with the selection of different types of colours, thanks to RAL swatches. Colours are suitable for both interior and exterior. The size of the painted product we are able to paint is max 2000x2000mm.