Precise bending profiles
Our company owns a hydraulic bending machine for tube profiles. This machine can make very precise and high-quality bends thanks to special designed forms. This forms are specific for each size of a particular tube profile. We have forms for this size of tubes: 16mm, 22mm, 25mm, 30mm, 46mm.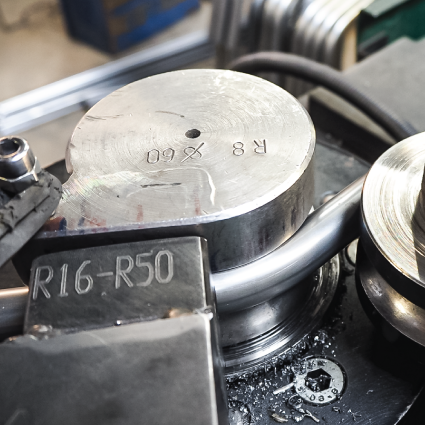 Different profiles
If you need to bend another size, we are able to ensure that. Do not hasitate to concact us for more info.