Precise Bending of Profiles
Our company owns a hydraulic bending machine for bending tube profiles. It enables us to make precise and high-quality tube bends by means of specially designed nuts. These nuts are always designed for a specific tube profile. For tubes, we are able to bend the following diameters: 16mm, 22mm, 25mm, 30mm, 46mm.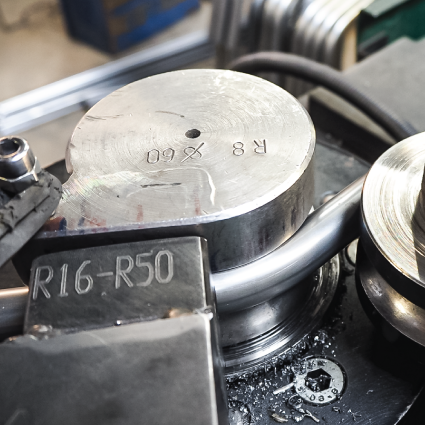 Different Diameters
Should there be a different diameter requiered, it is just a matter of a mutual consent. We are able to provide bending of varied dimensions. If you are interested in bending tubes according to your specified parameters, please do not hesitate to contact us for more info.